Treatments by a Foot Health Professional include:
Full Clinical lower limb assessment.
The use of a Doppler for evaluating foot pulses.
The use of a scalpel.
Padding techniques to relieve pain and protect tissue viability.
Use of surgical drill, wet & dry.
Diagnosis of foot health problems.
Foot care and continual evaluation of patients with diabetes, vascular disease and swelling.
Foot treatments of patients with skin disorders and septic condition.
Treatment of patients with nail disorders, ie. fungal, thickened nails, and ingrowing.
Treatment of patients with a verruca or verrucae.
Nail cutting & shaping.
(the above list is NOT complete, but serves as a given example)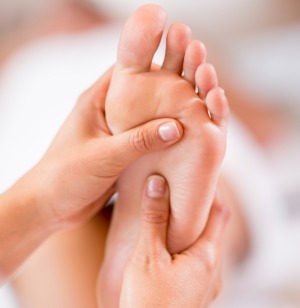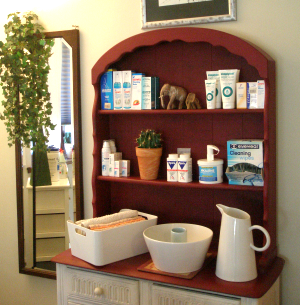 As a Foot Health Professional we are trained in practice management and covered by the Professional Indemnity Medical Insurance while adhering to the Patients Charter.
We are trained to liaise with other Medical Practitioners and referral of patients, ie. for second opinions, referral to NHS departments.
Trained by the SMAE Institute, Maidenhead, established 1919 & Anglia Ruskin University, & NHS previously.
Paula Logan – SRN, ONC, GSSR, MCFHP, MAFHP,  Member of Chiropody & Podiatry Association
Treatment costs
First appointment: 1+hr - £35 (Full Clinical Assessment & Treatment)
Follow up treatments are £24 to £28.
Recommended products are available to purchase at the Clinic for foot care.